Onstage Entertainment Group is an International entertainment-booking/management  agency with access to local, national and international talent.  We proudly service some of finest resorts, venues, country clubs and restaurants around the world. We provide a wide variety of musical and specialty (non-musical) entertainment for our clients.
Any type of
entertainment for
any type of event…
big or small
WE ARE…
Your source for entertainment.
Do you need entertainment in the lounge but the space is small? We can handle that! Do you want to create an atmosphere that is both entertaining and conducive to intimate conversation? Our agency will work within your budget…this is our specialty! We do this better than anyone in Arizona.
Onstage Entertainment Group listens carefully to the resort management's vision for a music program and then delivers on time, on budget and beyond expectations. We work with some of the top food and beverage managers in town. We conduct a site visit to get a feel for the room, we discuss the vision that management has for the room in regards to the clientele the venue would like to attract, the vibe they envision for the room, the hours that would work best for entertainment, the volume concerns, etc.
Since our staff has its finger on the pulse of the valley's entertainment scene, who better to help you choose the best talent available for the criteria you outline?
Planning a themed event? Do you need interactive entertainment or music or both?
If it's music you need, we can provide solo artists to big bands, jazz ensembles to tribute bands, country to DJs – we have the perfect accompaniment to your event. Do you need music coverage that compliments event flow starting with a cocktail hour through dinner and then onto the dance floor? Onstage Entertainment Group has you covered.
Are you looking to WOW! your audience? We can provide the best live interactive entertainment available in the valley such as aerial performers, a mentalist, fire eaters, a magician, motivational speakers, etc. We often pull from the talent pools of Los Angeles and Las Vegas so don't be afraid to ask for what you'd like for your event.
We specialize in providing the most unique entertainment for our clients, with the response time unmatched by anyone.
Onstage Entertainment works closely with you to discover exactly what you are looking for in the way of entertainment for your special social event. Weddings, birthday celebrations, mitzvahs and more, all need the entertainment to elevate the guest experience, not overpower it, or downplay it. Onstage asks the right questions to help bring your vision to life.
We have supplied all forms of entertainment for everything from the most intimate of gatherings to full-size productions.  Do you want local entertainment, would you prefer regional acts from Vegas and LA or even an A-list act to WOW your guests?  Onstage Entertainment Group offers all types of entertainment, both musical and specialty entertainment.  Just ask!
Every event has a point person that will coordinate with you during your event and for more elaborate multi-act events, we offer the option of a dedicated onsite coordinator to ensure each facet runs smoothly and exceeds your expectations.
Some of our very satisfied partners and successful events
I needed a jazz band for my parents 50th wedding anniversary and OSEG came through with an amazing trio. Volume was an issue for us and OSEG made sure the group they sent, was sensitive to our needs. We now have a go-to entertainment resource that provides an extremely personal touch.
I needed a DJ at the last minute because something went wrong with communication between my event planner and the DJ himself. At the last minute, not only did Onstage find me a DJ but they found one of the best we've ever had and they didn't gouge us on price with the last minute request.
Being in charge of the entertainment programming at a large resort here in Scottsdale, is challenging, to say the least. We have seasons where we need to have the right entertainment for what's going on in the valley. Joe at Onstage, helped us fill every open spot.
We are so fortunate to have met Joe Costello. Not only is he an extremely talented musician but Onstage Entertainment Group is the best. They offer a wide variety of uber talented performers. The entire staff is personable and helpful with booking and promoting their talent at our events. Our guests have loved every musician we have used from Onstage. There is no reason to look any further than Onstage Entertainment Group when booking musical entertainment.
You are the best talent agent/music manager that I have worked with in this industry.
Onstage Entertainment Group is an International entertainment booking agency that serves resorts, country clubs, restaurants, festivals, venues and event professionals around the world. Our reputation is built on our ability to choose the best in class and most appropriate entertainment to suit the ambiance and clientele of each venue, driving revenue and guest satisfaction.
You have choices as to whom you work with and we know we aren't the only agency in town. What we are committed to and our existing partners know, is that no other agency brings the hands-on, caring dedication and personal touch that we bring…no one.
To that end, we don't have large, difficult to read contracts or force exclusivity on our partners. We want what's best for everyone involved and if we can give you the best entertainment for the best possible price and everyone is treated fairly, that is a partnership and that is our goal …hell, it's our motto!!
OUR TEAM
Entertainment experts delivering the best
Joe Costello
CEO
Joe's ability to create successful entertainment/venue pairings, lightning fast response time to the needs of DMCs, corporate/event planners and his reputation as a musician and entrepreneur amongst peers and clients/partners is impeccable, and the reason OSEGLLC grows stronger year after year.
OSEGLLC
Jo Ellen Verna
Event Coordinator
Jo Ellen spent more than 20 years in the hospitality industry and has an extensive background in corporate and non-profit event coordination and planning. And while she can't sing a lick, she's got a great ear!
OSEGLLC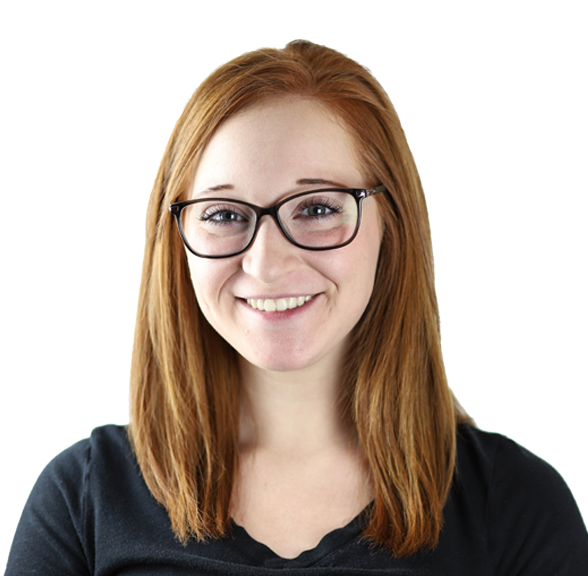 Hailey Godwin
Artist Relations/Logistics Director
Hailey has been booking entertainment and coordinating events for nearly 10 years. She has a knack for procuring the right talent to bring life to any event.
OSEGLLC
This could be you!
Social Media/Event Marketing
We are looking for someone to handle our social media presence and event marketing. This would involve posting all our performers events on social media and various other public calendars plus promote our client's events. As well, you will work on maintaining our website information and editing video content.
OSEGLLC