Trendsetter to Know: Joe Costello, CEO of Onstage Entertainment Group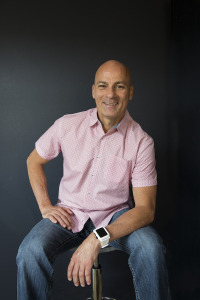 Name: Joe Costello
Twitter: @jcostelloglobal, @OSEGLLC
Facebook: @jcostelloglobal, @osegllc
Instagram: @jcostelloglobal, @osegllc
Website: www.joecostelloglobal.com, www.osegllc.com
Age: 60
Title: CEO
Married/Single: Engaged to be married in August
Kids: 2 (Joe IV & Cipriana)/Step Daughter, Ashley
City you live in: Arcadia in Phoenix, AZ
A typical day in my life includes… Morning meditation, coffee, morning business before 9AM, gym, back to business by 11AM, dinner 7PM, watch a little TV 8PM, bed at 10PM
I was born… in Port Ewen, NY along the Hudson River
My favorite thing about Arizona… The weather, sunsets, the vibrance of the valley's events, music and arts community. A healthy environment surrounded by high achievers in all industries.
I'm listening to… Everything! With all the inquiries to join our roster on a daily basis, I'm listening and watching every possible form of entertainment known to man and some unknown! 😉
My family… I know the saying has been beaten into the ground but family is literally everything! At the end of the day, they are the foundation of who you've become with their love and support.
If I could have dinner with anyone, it would be… Nelson Mandela – To learn from this man what true conviction means at all costs and the selflessness someone must have to put their life on the line to help make the world be a better place is astonishing to me. What kind of person goes to this extreme for what they believe in…it's fascinating!
One thing I cannot live without… Music, love, friends, wine and food
When I was younger, I wanted to be… A professional touring drummer playing on the biggest stages, with the biggest band(s) seeing the world. Not a bad way to live, right?! Making a lot of money, seeing the world while playing music.
I'm inspired by… People who live and work with a high level of integrity in all aspects of their life. Period. Full Stop!
The one person who motivates me is… Me! I'm well aware I have greatness within me and I constantly strive to bring that out into the world. I push myself a little too hard but at the end of the day, I can't ever say I didn't try and I didn't put everything into this life we have on earth.
If I could change anything in the world, it would be… Eliminate money from our political system. The funny thing is, I'm about as far from being political as they come but I feel money has corrupted our democracy and it's no longer about "We the people…" and it's more about who is greasing whose palms to get what they want regardless of how it's affects our society as a whole.
The perfect day would be… A really calming and still meditation practice, a morning walk on a tropical beach, a quick glance at my prosperous and growing business being run by my outstanding team, a killer workout, a healthy lunch, conduct some afternoon business with my many companies, a sunset walk on the beach, a beautiful prepared dinner with a nice bottle of wine with the love of my life, Jo Ellen. Oh yeah, a few rainbows and unicorns thrown in there wouldn't hurt 🙂
My first job was… I think my first job was as a dishwasher and pot scrubber in my father's family run restaurant and then I think my first "official job" was at a local pizzeria.
My favorite escape… Definitely a tropical vacation for sure. As an Aquarius, being at the ocean is my happy place. Although I don't like things touching my feet and legs under the water.
My life… Man, what a ride so far! I've seen it and have done it all. Succeeded, failed, lived and built a company in NYC, moved to the desert and started over, traveled the world, performed on stage for years, educated the up and comers and have honestly done my best at where I was during those times. Each day I simply work on being a better version of myself from the day before.
I'm currently working on… Building Onstage Entertainment Group to be the powerhouse entertainment booking/management company I know it is and can be. Also using Joe Costello Global to help educate on the business of entertainment.
Always… Hug your loved ones when you first see them and before they leave, hug your partner before going to sleep at night and before getting out of bed in the morning, tell the people you care about and (those you don't…they really need it), you love them and do it often.
Never… Judge someone as you honestly don't know what they have gone through, what they may be going through at this very moment or what they're about to go through. Lie or be dishonest…it will weigh on your soul FOREVER!
Favorite Quote… "We must all suffer from one of two pains: the pain of discipline or the pain of regret. The difference is discipline weighs ounces while regret weighs tons."
Biggest Dream… To travel as much of the world as possible before taking a dirt nap.
My Pet Peeve(s)… Lack of integrity, talking behind someone's back, talking bad about others, dishonesty, lying, negativity, ungratefulness, BEING LATE!!
Bio-on yourself/company: Originally from upstate New York and a graduate of the State University of New York at Fredonia, Joe Costello moved to Arizona in 2004 where he built his career as a musician in bands including Remedy and The Syndicate. It was in 2011 that he founded Onstage Entertainment Group and was able to begin helping other musicians and entertainment acts build their own careers as he had done for himself.
In the twelve years since, Costello has grown Onstage Entertainment Group into a multi-faceted company with a whopping 500+ acts in its roster who supplies entertainment for everything from resorts and restaurants to one-time events, private parties and weddings.
With a foothold on the Arizona market – booking acts in some of the biggest resorts and restaurants in the state (including The Phoenician Resort & Spa, Montelucia, The Camby, Buck & Rider, Chelsea's Kitchen, DC Ranch, Silverleaf Country Club, SRP, Fidelity Investments, and the Musical Instrument Museum, to name a few) – word quickly spread and OSEG is now also providing entertainment in Colorado, Florida and Tennessee.
Originally published on Trendsetters AZFoothills.
https://osegllc.com/wp-content/uploads/2023/03/Joe-Costello.jpg
1500
1000
joecostello
https://osegllc.com/wp-content/uploads/2018/02/10-copy.jpg
joecostello
2023-03-01 23:18:41
2023-06-28 12:36:27
Trendsetter to Know: Joe Costello, CEO of Onstage Entertainment Group